New Total.js schema declaration
This blog post describes how to write Total.js Schemas properly based on the new schema declaration.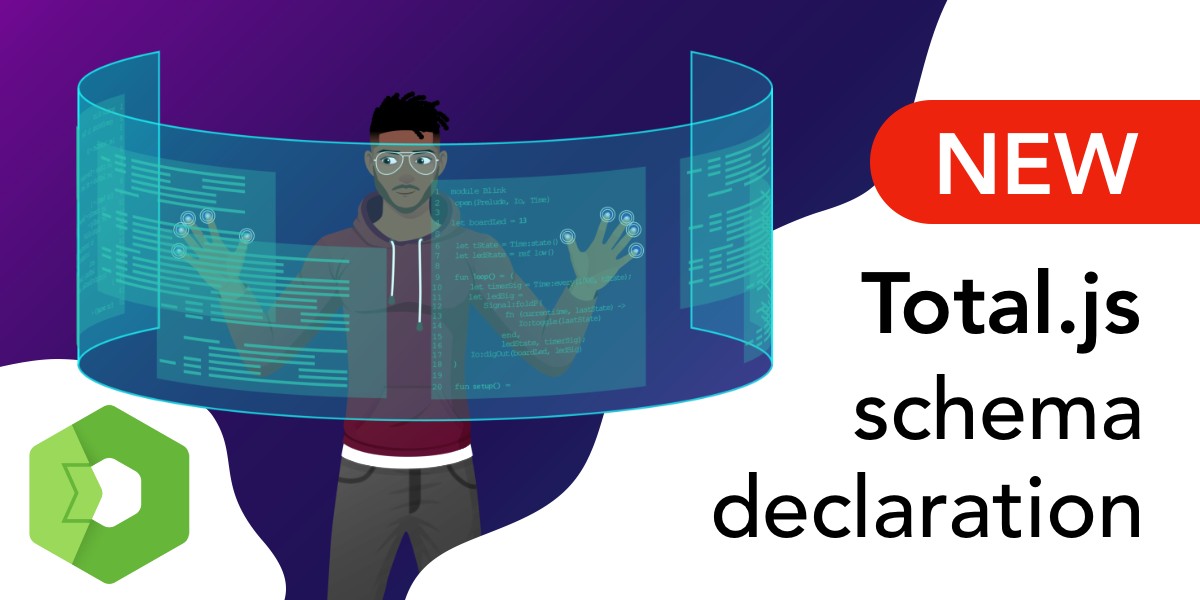 New Total.js schema declaration
We have improved Total.js Schemas by adding enhanced and powerful functionality that accelerates web development on the server-side. This update is a key feature of the Total.js framework.
This functionality is called action. Internally, the action is like a workflow (previously it was .addWorkflow()) and it replaces all of the built-in actions like .setQuery(), .setSave(), .setInsert(), etc.
New declaration
What's next?
The old declaration will be removed in Total.js v5. The plan is to release a new version of Total.js in 2024.