Developer tools
We have released a first version of j-Developer component which can help you to monitor your SPA.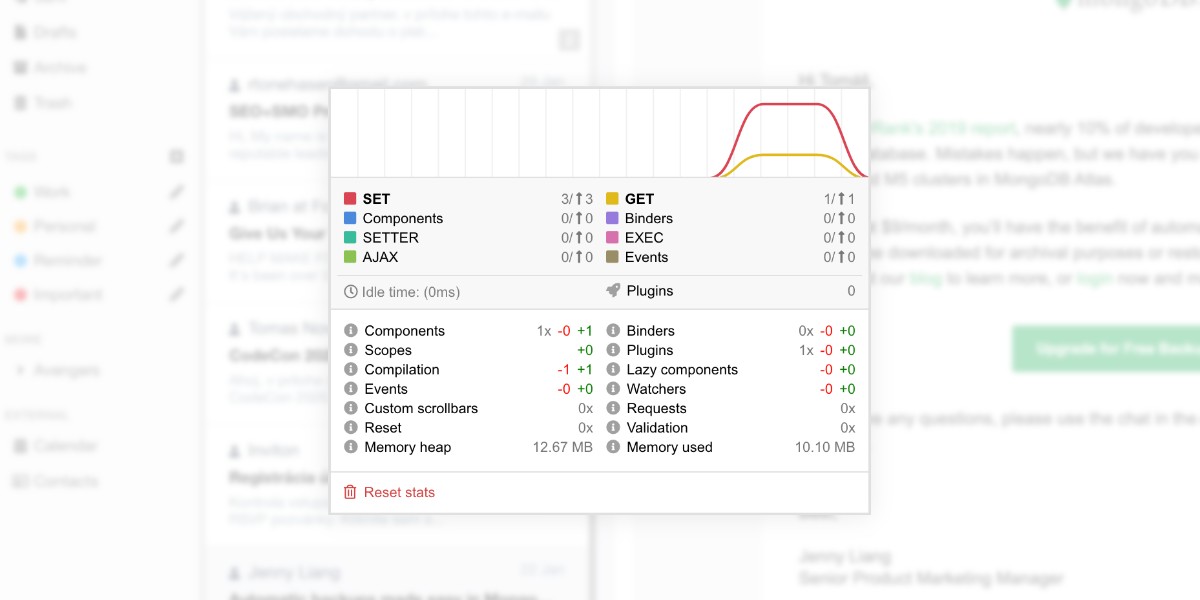 Developer Tools for jComponent
We have created a great component called j-Developer. The component monitors single page applications written in jComponent and gives the information about everything. We believe that the component can help you with tuning of performance and functionality of the SPA.
Requirements:
Example of usage: